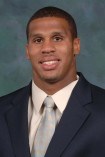 Pierre Beasley is a Rice University Alum that started his Oil & Gas career interning at a global subsea engineering and technology company called Oceaneering while completing his undergraduate degree. Upon graduation from Rice University, Pierre continued his career in the Oil & Gas Industry at Axon Pressure Products where he provided leadership and guidance to a multi-disciplinary team comprised of engineers, procurement, quality control, and support personnel. His ability to drive production initiatives resulted in on-time delivery of over 20 million  dollars worth of gate valves across various projects.
In 2014, Pierre expanded his experience in the Oil and Gas Industry as a Project Manager at ValvTechnologies. There, he planned and managed the manufacturing of ASME code valves resulting in a 23% increase in on-time delivery of projects worth of $5M.
Before joining ValvTechnologies he also took an opportunity to get hands-on onshore drilling experience with the Global Drilling Contractor  – Helmrich & Payne.
Mr. Beasley lends his industry expertise as a Technial Advisor for Oil and Gas at ThinkBAC Consulting.